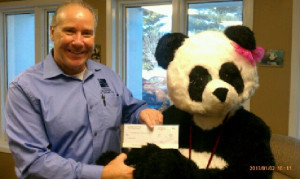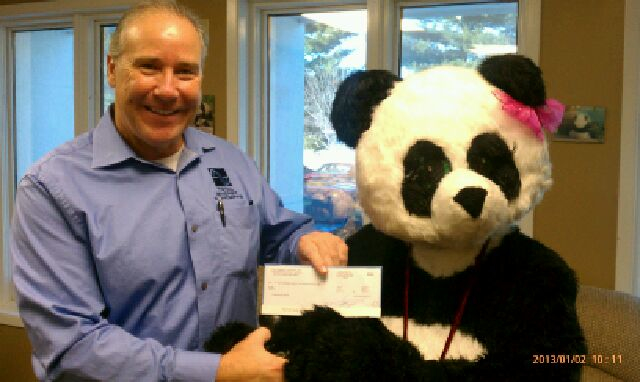 TEC Energy Specialist, Ron Saf recently presented a contribution to Amanda the Panda Family Grief Center.
Amanda the Panda Family Grief Center in Windsor Heights, Iowa offers the most comprehensive and ongoing services for children, teens, adults and families struggling with a death of a loved one in the state of Iowa.
Amanda the Panda helps people take that journey, restoring grieving children and families back into the mainstream of their lives through innovative services that provide hope and healing.
TEC reserves a portion of the sale of every unit sold throughout the year and contributes the dollars accumulated to charities in each region.