Which sconce is lit with a 25-watt incandescent bulb, and which is the 2-watt Borealis B10 LED?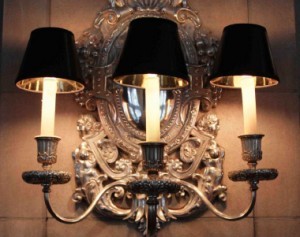 One of these lights is using a lightbulb that can save you $150 over its life…per bulb!
It's the middle one! While there is absolutely no difference in the light power or color, there is a significant difference in the energy saved. A 2-watt Borealis B10 will save $150 PER BULB over its 12-year life (compared to a traditional 25-watt incandescent).
The traditional torpedo shape of the Borealis B10 candelabra lamp is the perfect alternative for all conventional candelabra lamps and general lighting needs in chandeliers, wall sconces, ceiling fans, and other decorative lighting fixtures. The patent pending Borealis B10 lamps are available with a classic clear lens and radiate a captivating light, instantly lending themselves well to standard lighting applications. The standard base and the look and feel of the Borealis B10, allows for incorporation into all compatible fixtures.
download the complete B10 specifications
Check out this amazing B10 'Before and After:'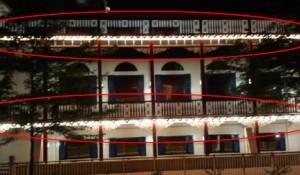 The top deck shows the before; the bottom deck is after.
Before: 5,000 6-watt Sylvania S6 incandescent bulbs on each deck
After: 2,500 2-watt Borealis B10 LED bulbs on each deck
• Only used every other socket to achieve a brighter result!
• 83% energy savings!
This casino boat hit the jackpot and can expect over $700,000 in savings over the useful life of the LEDs.
TEC customers have access to purchase ALL their lighting equipment needs through the TEC Direct Programat a savings of 10-30%. Learn more about TEC Lighting Solutions.